SSX Group was founded on a service-oriented background with specialist policing experience. With a combined 24 years at Victoria Police, including time specialist policing departments, Directors Dallas Varney and Tim Wood have always been motivated by a passion to do their 100% best and provide the best possible service. Both have gained valuable experience by working in large multi-national organisation and have completed their Master of Business Administration (MBA) with business skills and acumen, both have completed MBAs and gained valuable experience by working with large national and international commercials. Their outstanding track record is unmistakably woven through the DNA of SSX Group, resulting in second-to-none outcomes for our clients.
They're also passionate about developing their people – helping them to develop skills so they could leave the business but treating them so well they don't want to!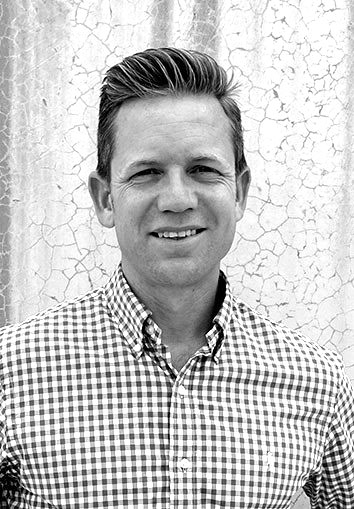 Dallas Varney
Dallas' journey includes education, commercial management, specialist policing environments and a passion which led to the joint development of SSX Group. He spent 11 years with the Victoria Police, before managing national security and risk for Toll Group business units, and then key accounts at a large 4PL logistics services provider. After completing an MBA at Swinburne University, he developed SSX Group with Tim Wood – combining a combination of experiences and passions to deliver service excellence every time. He prides himself on offering substance and sustainability to each customer, and embodying the company's values of authenticity, excellence, innovation, collaboration and responsibility. In his spare time, he enjoys running and cycling, food and spending time with family.
Contact Dallas at dallas@ssxgroup.com.au
Tim Wood
Tim has over 17 years' experience within the security and law enforcement industries, including 13 years within Victoria Police and three years at Toll Group as a State and Regional Security Manager. After completing an MBA, he developed SSX Group with Dallas Varney and continues to enjoy evolving the strategic direction of the business. With a love for developing processes and systems that increase efficiency and improve customer outcomes, he is devoted to making SSX Group the best it can be for its clients. He also enjoys developing and supporting our staff, creating a culture and environment that encourages them to progress up the ranks internally rather than seeking opportunities elsewhere. In his spare time, he enjoys cycling, helping his daughters with schoolwork and planning what's next for SSX Group.
Contact Tim at tim@ssxgroup.com.au