The Basics
SSX Group delivers an customised, holistic management service designed to save you valuable time, money and resources. Taking a fresh approach with an emphasis on relationships and trust, we provide genuine support and management of security, cleaning, facilities and certain training needs.
While that's the ins and outs of what we do, it's the way we do it that sets us apart.
The Backbone
The backbone of SSX Group is our unique mix of passionate staff and service providers. We believe in looking at your challenges from every angle and then thinking outside the box to develop an end-to-end, sustainable solution designed specifically for you. Our amazing team bring this to life by leveraging the flexibility and scalability of our tried and tested network of quality providers.
Acting as your single point of contact, we bring all parties together and then manage them on an ongoing basis with a rare attention to detail. With an agile and contemporary approach to problem solving and service management, we take ownership of your security, cleaning and facilities services as if they're our own.
Because everything comes back to us, we're also able to streamline your services into a single monthly invoice. The whole process is simple, easy, and stress free.
You + us + our providers. We'll become an indispensable part of your team.
The Heart
While a strong backbone is important, a business is nothing without heart. Not only do we do what we say we're going to do, we do it with a genuine care and concern for the people involved. Proudly Australian owned and operated, we believe in fairness for all, in doing the right thing (not the easy thing), and – equally important – having some fun along the way! Acting as the single point of contact for our clients, we get to know them very well, developing real relationships built on trust, respect and integrity. We also care deeply about the environment – prioritising sustainability in everything we do.
The Values
Our values form the heart and soul of our company, so we live and breathe them in everything we do.
Being authentic in everything we do, acting with integrity and honesty
Pursuing excellence as a perpetual cycle, not a destination
Testing boundaries to continually improve ourselves and our services
Being passionate about what we do and how we do it
Understanding the true power of team work and diverse perspectives
Treating people and the environment with respect and compassion
Team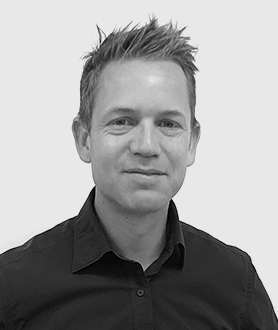 Dallas Varney
Managing Director
Managing Director Dallas Varney is motivated by a passion to exceed expectations and deliver the best possible service. Gaining valuable experience by working in specialist policing environments, a large multi-national organisation, and completion of a Master of Business Administration (MBA) his outstanding track record is unmistakably woven through the DNA of SSX Group, resulting in second-to-none outcomes for our clients.
He is also passionate about developing our people – helping them to develop skills so they could leave the business but treating them so well they don't want to! In his spare time, he enjoys long distance running and cycling, food and spending time with family.
Contact Dallas at dallas@ssxgroup.com.au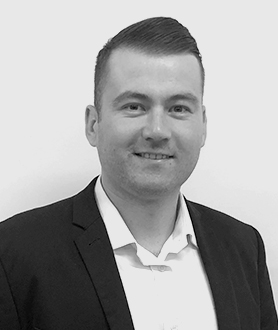 Joel Holmes
Business Development Manager
Joel joined the SSX team in 2020 as our Business Development Manager.  He brings with him a highly reputable sales background, cemented during his engineering and operations recruitment time, which enabled him to develop a strong sense of the importance in relationship development and maintenance.  It's for these reasons that Joel is an ideal addition to the team.
When not looking for customised business solutions, Joel can be found watching the footy or the occasional trip back to the West Coast where he originally hails from.
Contact Joel at joel@ssxgroup.com.au